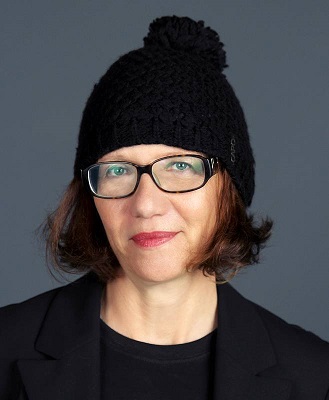 Cornelia Sollfrank is a conceptual artist, interdisciplinary researcher and educator. She studied painting at the Academy of Fine Arts in Munich and Fine Art at the University of Fine Arts in Hamburg (1987-1994). Since 1998 she has taught at various universities and art schools and wrote on issues in the nexus of media, art and (gender)politics.
In 2011 Sollfrank completed her practice-led research at the University of Dundee (UK) and published her PhD thesis with the title Performing the Paradoxes of Intellectual Property. In addition to her work in the artistic and academic field, Sollfrank gathered experience in the private sector by working as product manager for Philips Media for two years (1995/1996).
Whilst Sollfrank maintains an active international practice, she also works to support the development of critical Internet culture in Germany. She founded [echo] – the mailing list for art, criticism and cultural politics in Hamburg (2003) and was co-founder and editor of the online magazine for art and criticism THE THING Hamburg (2006). In 2005/06, she conceived the culture-political intervention Tamm-Tamm–Artists informing Politicians involving more than 100 artists, based on a dialogical principle.
Since 2012 Sollfrank conducts research in the field of art and commons.
Webiste: http://artwarez.org/cv.0.html