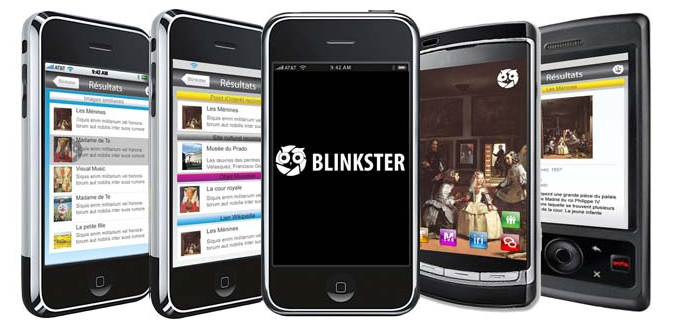 Blinkster allows you to recognize objects and artworks within a museum by taking a picture of it, and gives you access to further information about the chosen object.
This application is a part of the Europeana Space project, whose goal is to create new opportunities for employment and economic growth within the creative industries sector based on Europe's rich digital cultural resources.
The app has been developed within the pilot dedicated to museums with the support of international content providers, to enrich their exhibitions with Europeana contents and further context information by exploiting the mobile strengths such as augmented reality, object recognition and geolocalization for education and entertainment experiences within hand's reach.