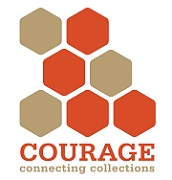 COURAGE – Sándor Horváth
COURAGE ("Cultural Opposition –Understanding the CultuRal HeritAGE of Dissent in the Former Socialist Countries") project will create the first digital database of both online and offline private and public collections in Europe which testify to the survival of various forms of cultural opposition in the former socialist countries; these collections cover a period from the rise of communist regimes in the region to the fall of the Iron Curtain. COURAGE will further a more nuanced understanding of how these collections work, what functions they serve in their respective societies, and how they represent their holdings and findings to the national and international public. The general aim of this analysis is to allow for the expanded outreach and increased impact of the collections by assessing the historical origins and legacies of various forms of cultural opposition.
http://cultural-opposition.eu/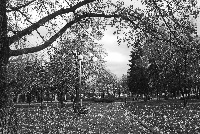 CRUSEV – Glyn Davis, Andreas Krass, Benedikt Wolf 
'Cruising the Seventies: Unearthing Pre-HIV/AIDS Queer Sexual Cultures' aims to  reconstruct and understand LGBTQ social and sexual cultures of the 1970s, and to ask what this knowledge can contribute to understandings of queer politics and identity in Europe's present and future. Research teams in Germany, Poland, Spain, and the United Kingdom will explore their distinct and shared histories collaboratively through a programme of events (including workshops, symposia, and exhibitions) and a set of shared themes (such as oral history, local organizing, and visual arts). CRUSEV aims to unearth traces of queer culture and interaction from this relatively recent era, especially those that were evanescent and are in danger of disappearing. It will uncover imagined versions of the queer future, dreamed of by artists and activists in the 1970s, which were explored but abandoned.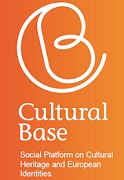 CULTURAL BASE – Arturo Julio Rodriguez Morato, Susana Pallarés Espinosa
Cultural Base – Social Platform on Cultural Heritage and European Identities aims to address the topic of Heritage and European Identities from a double standpoint, namely, an analytical as well as a public policy perspective. It all began with the idea that since the second half of the last century, culture has experienced a profound mutation, through which its position and role in the social dynamics have been transformed. Culture now constitutes an essential basis of today's society in a context of cultural digitization and globalization. The transformation of the entire cultural ecosystem has radically altered – and at the same time, intensified – the relationship between cultural identity, cultural heritage and cultural expression. As a Social Platform, Cultural Base aims at exploring the new challenges and the new potential of culture, where three pillars – cultural identity, cultural heritage and cultural expression – intertwine combining the knowledge stemming from academic and non-academic worlds.
http://www.culturalbase.eu/

DARIAH-CY – DARIAH is the Digital Research Infrastructure for the Arts and Humanities. It is being established as a European Research Infrastructure Consortium (DARIAH-ERIC), a European legal entity. The grand vision of DARIAH is to facilitate long-term access to, and use of, all European Arts and Humanities digital research data. DARIAH-CY is part of DARIAH-EU, and activities are aligned with those of the European Digital Research Infrastructure for the Arts and Humanities DARIAH-EU (www.dariah.eu). As part of this transnational research community network, DARIAH-CY promotes and raises awareness about digital humanities through culture. http://www.dariah-cy.eu/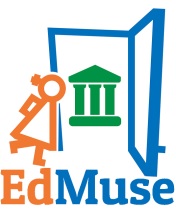 EDMUSE – Vincenza Ferrara
The Project goal will be to share and exchange best practices and applications among school models of different countries, to enable the teachers training for designing learning activities crossdisciplinary for improving a collaborative work to include scientific issues in different areas of the school curriculum. Important aims will be innovative relationships between teachers and museum staff, the accessibility to resources as tools to enable teachers to create teaching units to be shared as OER (Open Educational Resources), providing students formal and no formal educational content adopting a language close to that They use on every day. The EDMUSE platform and activities proposed can be useful to connect schools and museums through digital cultural heritage resources available in open data way. Project Coordinator is Sapienza University of Rome with Universities, Schools and Museums of Coimbra (Portugal) and Patras (Greece).
http://edmuse.eu

ENDOW – Aura Bertoni, Maria Lillà Montagnani 
EnDOW (Enhancing access to 20th Century cultural heritage through Distributed Orphan Works clearance) is a 3-years collaborative project funded under Heritage Plus, a programme launched by agencies of 18 European countries and the European Commission as part of the Joint Programming Initiative in Cultural Heritage and Global Change. The project designs a cost effective de-centralized system that enables cultural institutions across Europe to determine the "orphan work" status of their collections, according to the requirements of the recently implemented European Directive on orphan works. The ultimate aim of EnDOW and its crowdsourcing platform is to enable use and re-use of items that would otherwise remain scarcely known and certainly unexploited, and so to allow for an enhanced access to 20th Century cultural heritage.
http://diligentsearch.eu/

EUSCREEN FOUNDATION – Lizzy Komen, Sonja de Leeuw
The EUscreen Foundation represents the EUscreen network. The EUscreen network operates: a website with highlights from audiovisual (mainly television) collections from across Europe through a range of interactive features; an infrastructure to connect audiovisual archives to Europeana and VIEW, Journal of European Television History and Culture. The recently redesigned portal, connected to the Europeana ecosystem, grants additional or, for some of our network members, unique online presence. Also, EUscreen is the point of reference regarding audiovisual heritage access policy and, through hosting events and diversified professional profiles of the member institutions, a platform for knowledge exchange. To date EUscreen is the world's largest community operating an infrastructure for universal access to audiovisual heritage. EUscreen defines it's mission as being an independent, inclusive network, supporting durable and contextualised access to Europe's television heritage. It actively promotes awareness of audiovisual heritage in various domains, including education, research, media production and towards the general public.
http://www.euscreen.eu/

FINNA.FI – Susanna Eklund, Timo Laine, Erkki Tolonen
Finna.fi is the public interface for the Finnish National Digital Library. It has made the digital cultural heritage of Finnish archives, libraries and museums easily accessible since its publication in 2013. In addition organisations can build their own user interfaces by using Finna as a platform. An open API, released in early 2016, has opened new possibilities to reuse Finna-content. At the moment Finna is collaborating with a Finnish  company (http://haltu.fi/) on integrating Finna in  learning platforms with the aim of making openly licenced digital cultural heritage available in the learning environments of Finnish elementary schools. This supports the curriculum reform which has recently taken place in the Finnish general education system. In addition to the virtual learning environment integration, Finna supports the new basic curriculum by releasing a new "Finna Street" search in early 2017. This enables Mobile users to search Finna based on their location and find photos from nearby sites.
http://finna.fi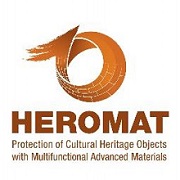 HEROMAT – Jonjaua Ranogajec, Helena Hiršenberger, Snežana Petrović
The FP7 multidisciplinary research cooperation project HEROMAT – Protection of Cultural Heritage objects with multifunctional advanced materials was directed towards the development of innovative environmental friendly materials with value added functions aimed to the protection of immovable Cultural Heritage assets. It contributed to an effective, long-lasting solutions for the prevention of degradation, keeping the authenticity, functionality and the aesthetic appearance of the cultural assets and having socio-economic benefits. The Pan-European HEROMAT team from Serbia, Slovenia, Italy, UK and Russia, focused on the restoration and consolidation of two case study historical objects located in urban (Bač fortress, Serbia) and rural (Manor in Dornava, Slovenia) environment, both having continental climate. The HEROMAT project investigation involved the chain of activities from the synthesis, establishment of the methodology for characterization and testing of novel protective materials through their pilot production and, finally, to the in situ application and monitoring, giving also their life cycle assessment. The output of HEROMAT is a set of novel materials applicable for the protection of different inorganic mineral substrates providing multiple added functions: consolidation, self-cleaning and anti-microbial effect.
http://www.heromat.com/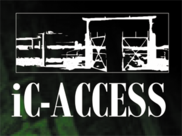 IC-ASSESS – Rob van der Laarse, Elske Gerritsen, Astrit Blommestijn, Zuzanna Dziuban
IC-ACCESS assesses the dynamics of competing postwar memories of Nazi, Communist and fascist terror at work in the European space and aims to offer tools which can potentially offer a coherent way of their storytelling that integrates different histories and divergent memories. 'Heritage as narrative' is articulated through national experiences and tropes of resistance, collaboration, occupation, and victimhood and perpetration and we consider how these affect and undermine the manner in which heritage is perceived and used in former conflict areas. We do so through transnational analyses of existing narratives relating to campscapes (represented in testimonies, literature, public media, museums, memorials and education), the processes of signification and appropriation and mainstream historical discourses and how they might overshadow complementary, or conflicted perspectives.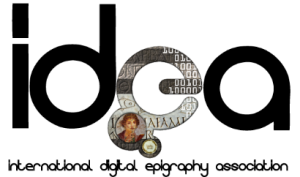 IDEA – Pietro Liuzzo 
IDEA is a non-profit organization born from EAGLE (Europeana network of Ancient Greek and Latin Epigraphy). The purpose of EAGLE is to gather and catalogue more than 1.500.000 images and other digital objects related to hundreds of thousands of greek and roman inscriptions accompanied by basic information, often also in english and in other modern languages. All this can be found in a single and easy-to-search database. IDEA promotes the application of the most advanced methods and technologies to the work – research, study, enhancement, promotion – on the so called "written monuments" dating back to ancient ages, with the aim of expanding the knowledge about them from di erent viewpoints, either professional and specialistic or amateur and touristic.
http://www.digitalmeetsculture.net/idea/

INCEPTION – Federica Maietti
INCEPTION solves the shortcomings of state-of-the-art 3D reconstruction by significantly enhancing the functionalities, capabilities and cost-effectiveness of instruments and deployment procedures for 3D laser survey, data acquisition and processing. It solves the accuracy and efficiency of 3D capturing by integrating Geospatial Information, Global and Indoor Positioning Systems (GIS, GPS, IPS) both through hardware interfaces as well as software algorithms. INCEPTION methods and tools will result in 3D models that are easily accessible for all user groups and interoperable for use by different hardware and software. It develops an open-standard Semantic Web platform for Building Information Models for Cultural Heritage (HBIM) to be implemented in user-friendly Augmented Reality (VR and AR) operable on mobile devices.
http://www.inception-project.eu/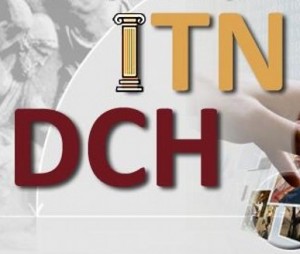 ITN-DCH – The "Initial Training Network for Digital Cultural Heritage: Projecting our Past to the Future" is the first and one of the largest Marie Curie fellowship projects in the area of the e-documentation / e-preservation and CH protection funded by the European Union under the FP7 PEOPLE research framework. The project aims to train 20 fellows in the area of CH digital documentation, preservation and protection in order to create them a strong academic profile and market oriented skills which will significantly contribute to their career prospects. http://www.itn-dch.eu/
MODSCAPES – Luisa Moretto, Axel Fisher, Dirk Gotzmann, Anna Lena Roters
MODSCAPES deals with rural landscapes produced by large-scale agricultural development and colonization schemes planned in the 20th century throughout Europe and beyond. Conceived in different political and ideological contexts, such schemes were pivotal to nation-building and state-building policies, and to the modernization of the countryside. They provided a testing ground for the ideas and tools of environmental and social scientists, architects, engineers, planners, landscape architects and artists, which converged around a shared challenge. Their implementation produced new rural landscapes which have seldom been considered as a transnational research topic. Hence, MODSCAPES aims to raise awareness around this largely underestimated shared cultural heritage which stands today as a tangible evidence of recent European history.
http://modscapes.ulb.be

NANOMECH – Adriana Bernardi
NanomeCH is a cluster between five European projects on Cultural Heritage aimed at defining collaboration, synergies and productivity overlap between five FP7 projects involved in the ENV-NMP.2011.2.2-5 and ENV-NMP.2011.3.2.1-1 FP7 calls: HEROMAT, IMAT, NANOFORART, NANOMATCH and PANNA. NanomeCH acts as a powerful mechanism for sharing knowledge and experience within a network of different stakeholders active the Cultural Heritage sector such as research institutions working on materials and technologies for heritage applications, policymakers, manufacturing SMEs and other industrial companies, conservators, galleries, museums, representatives from heritage sites, etc. The mission of the Cluster is to disseminate of the results of the projects and eventually contribute in maximizing exploitation opportunities by SMEs and help improving Cultural Heritage sector.
http://www.nanomech.eu/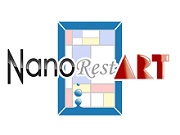 NANORESTART – Pietro Baglioni, David Chelazzi
NANOmaterials for the REStoration of works of ART project focuses on the synthesis of novel poly-functional nanomaterials and on the development of highly innovative restoration techniques to address the conservation of a wide variety of materials mainly used by modern and contemporary artists. In NANORESTART, enterprises and academic centers of excellence in the field of synthesis and characterization of nano- and advanced materials have joined forces with complementary conservation institutions and freelance restorers. This multidisciplinary approach will cover the development of different materials in response to real conservation needs, the testing of such materials, the assessment of their environmental impact, and their industrial scalability.
http://www.nanorestart.eu/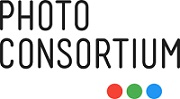 PHOTOCONSORTIUM – Fred Truyen, Antonella Fresa 
PHOTOCONSORTIUM – International Consortium for Photographic Heritage is a non for profit association whose purpose is the promotion and enhancement of the culture of photography and the photographic heritage. To achieve its statutory goals, PHOTOCONSORTIUM aims to promote, organize and manage conferences, exhibitions, awards and training courses as well as to carry out publishing activities. The association participates, and promotes the participation of its members, in new projects and initiatives also in collaboration with third parties, including but not limited to participation in the Programmes of the European Commission. All the initiatives of the association are primarily devoted to serving the interests of its members.
www.photoconsortium.net

PREFORMA – Borje Justrell
This is an EU-funded Pre-Commercial Procurement project working on one of the main challenges memory institutions are facing nowadays: the long-term preservation of digital data. The project develops three open source conformance checkers that control whether a file complies with standard specifications and with the acceptance criteria of the memory institution. They offer full control of the process of conformity testing of files to be created, migrated and ingested into archives. In addition, interoperability mechanisms allow the integration of the developed tools into the legacy systems of the memory institutions as well as their extension to new formats. The project seeks to establish a sustainable community that ensures long-term availability of the software, generates useful feedback for those who control it and advances improvement of the standard specifications.
http://www.preforma-project.eu/

SCAN4RECO – Emmanouela Vogiatzaki
SCAN4RECO is a 3-year Research and Innovation Action (2015-2018) where 9 partners from 5 countries collaborate in developing ICT solutions for efficient restoration and prevention of degradation of cultural heritage objects. Our cultural heritage and the way we preserve and valorise it is a major factor in defining Europe's place in the world and its attractiveness as a place to live, work, and visit; a powerful instrument that provides a sense of belonging amongst and between European citizens. The need to preserve, provide advanced access to and understanding of cultural heritage is clearly of utmost importance, especially when considering its wealth throughout Europe. In order to achieve such impacts the Scan4Reco project aims to deliver a multi-modal and multi-discipline platform that would be able to non-destructively scan any cultural asset Scan4Reco introduces a novel and innovative approach for the scientific and wider community as it enables the processing of multi-sensorial input in such a way that produces a hierarchical, multi-layered and multidimensional complete model of the object of interest. In addition, Scan4Reco will combine the object of interest with inter-disciplinary knowledge derived from the web and specific relevant datasets while also provide it with an automatic inference of its forthcoming state/shape in the future. Both 3D models of the surface and underlying layers of the object will be produced thus allowing better insight into its condition, allowing in-scale and enlarged prints to be created. The 3D models will allow for simulation of expected degradation of materials in time using rules developed through speeded-up ageing.
http://scan4reco.eu/
VIMM – VIMM is an international EU project that researches the characteristics, qualities and preservation of virtual museums. The era of Digital Culture is with us. Virtual Museums (VM) are a core ingredient of Virtual Cultural Heritage (VCH). Virtual reality and augmented reality are already comment technologies used in various ways.  This project sets out to develop and maintain a sustainable platform engaging a large number of key stakeholders and communities of practices on how to improve the collaboration and comprehension among the entire European community of cultural organizations, in order to build up a common roadmap for future activities and explore how these encounters can be evaluated to understand the models. The main objective of the project is to advise the European Commission and organizations like IBM, Google and Interpol to create and implement a sustainable strategy for cultural organisations for the coming decade. http://www.vi-mm.eu/

VOICES OF CULTURE – Andrew Ormston
Structured Dialogue between the European Commission and the cultural sector provides a framework for discussions between EU civil society stakeholders and the European Commission with regard to culture. It aims to strengthen the advocacy capacity of the cultural sector in policy debates on culture at European level, while encouraging it to work in a more collaborative way. Voices of Culture will focus on five themes until the end of 2016. Two themes, 'Audience Development via Digital Means' and 'Participatory Governance of Cultural Heritage', were discussed in June and July 2015. Two themes, "Developing The Entrepreneurial And Innovation Potential Of The Cultural And Creative Sectors" and "Promoting Intercultural Dialogue And Bringing Communities Together Through Culture In Shared Public Spaces" will be discussed in February and March 2016. For the last and fifth theme, stakeholders had the opportunity to choose which theme should be discussed: "the Role of Culture in Promoting the Integration of Refugees and Migrants".
http://www.voiceofculture.eu/
---
The Berlin Networking Session is hosted by EUROPEANA SPACE – Sarah Whatley
Europeana Space aims to increase and enhance the creative industries' use of digital cultural content and Europeana by delivering a range of resources to support their engagement. The use of content is still limited by factors including the issue of IPR status and the need for robust business models that demonstrate the potential for exploitation of available content. In addressing these problems, Europeana Space brings together high-level expertise from the European creative industries, technology-based enterprises, the cultural heritage sector and higher education. Europeana Space will create new opportunities for employment and economic growth within the creative industries based upon Europe's rich digital cultural resources. It will provide an open environment for the development of applications and services based upon digital cultural content.